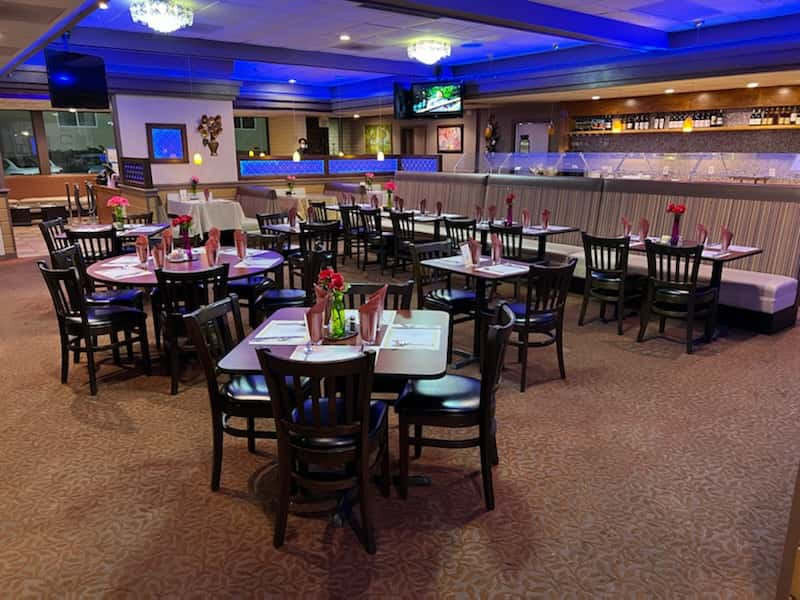 Favorite Indian Restaurant
Enjoy the Authentic Indian Cuisine
An Authentic Indian Cuisine is popular for its simple style of cooking where the nutritional value of the food is maintained while enhancing the taste with the use of spices and masalas. Indian cuisine is well-liked around the globe due to its wide varieties and unique cooking styles. An Indian food culture offers not only spicy delicious cuisines but also different mouth-watering desserts.
Delicious Indian cuisines are highly nutritious and healthy. Today people prefer healthy food to lead a healthier lifestyle. Hence they pay special attention to the quantity & quality of food they have. While preparing such food they use a minimalistic amount of oil, salt, green chilies, gram flour, and jaggery to give it healthy effects.
Indian food appetizers are the best examples of this kind of healthy meal. The secret behind perfect appetizing Indian cuisines is the wide variety of spices used to increase the flavor of the dishes. Besides all these Indian spices, many other ingredients also help to boost the taste of Indian cuisines, such as flowers, leaves, fruits, nuts, saffron, curd, coconut, and tamarind.
With the changing world & trends, people are moving all around the globe for their betterment. According to this, there are many Indians throughout who got settled in foreign countries. As a result of this; the demand for Indian Cuisine increased tremendously all over the world. Not just Indians but people around the world love to taste Indian dishes. Indian Cuisine buffet is suitable for both vegetarians and non-vegetarians. The Best Indian Restaurant in Foreign serves all kinds of dishes of typical Indian cuisine. Here you can find a variety of dishes with unique flavors & tastes. A special Indian Cuisine buffet is the main attraction of all such restaurants. A perfect Indian cuisine buffet is a combination of many things right from starters, main course, and dessert.
A real foodie would love to relish different delicacies in a spread meal. The Favorite Indian Restaurant is one of those Best Indian Restaurants situated in Hayward that serves most of the delicious dishes from the typical Indian Cuisine. You can enjoy these dishes just sitting at your home by ordering them online from Favorite Indian Restaurant.